« Return to Previous Page
Bobble Head Gourd Turtle Made in Kenya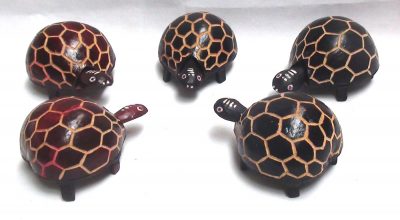 Bobble Head Gourd Turtle Made in Kenya
---
These bobble head turtles are hand made from gourds. The suspended head wobbles in the breeze or on any small impact to greet you.
They are 4″ long, 2.5″ tall and 2.5″ wide.  The gourd has been stained and etched in turtle pattern. There is a choice of black and burnished ruby.
A purchase through Aina Moja supports the artist and the projects of  Expanding Opportunities, a 501c3 in USA and a registered NGO in Kenya.
Remember FREE SHIPPING in the continental USA.
---